Dandelion in risotto, soup with ghee and gnocchi, omelette with juicy asparagus, spaghetti with pesto and spring ajmoht. Our dishes that are a tribute to spring.
For more cooking ideas, join our facebook group What for lunch ?, in which we exchange ideas, recipes, knowledge and photos every day. Kindness itself!
–
Monday: Wonderful dandelion risotto for spring on a plate
In the spring, nature offers us a range of ingredients that can be collected 'by ourselves'. Let's go to a nearby meadow, which is not surrounded by dogs or wild owners, and grab a bag of splendid new dandelions.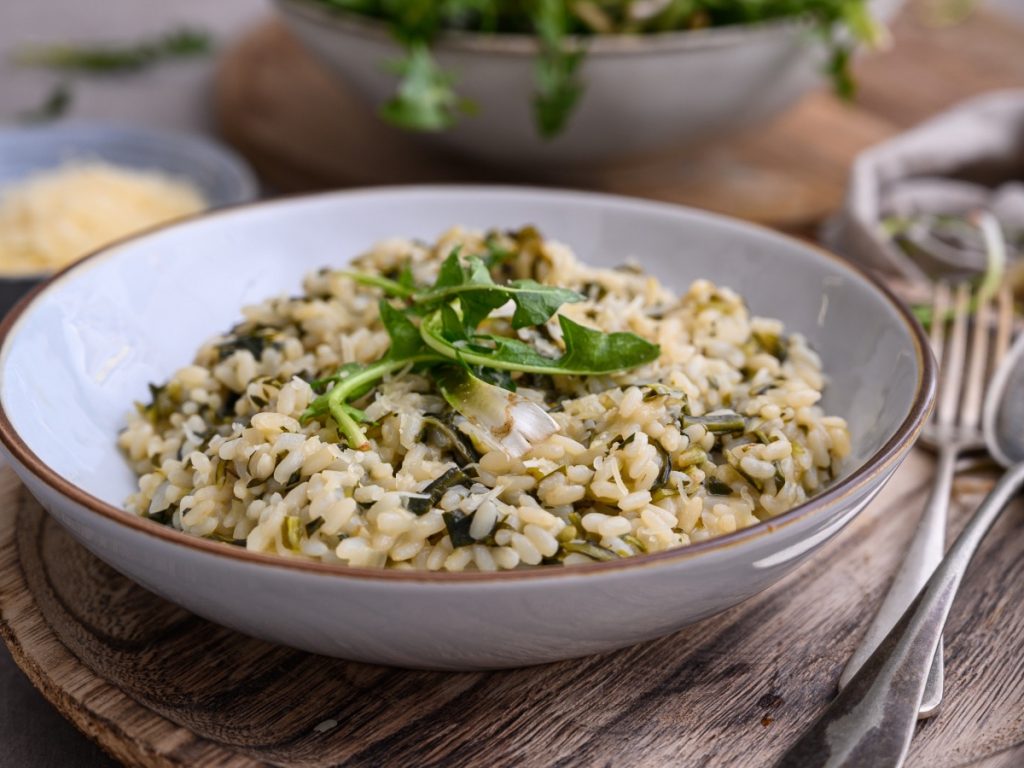 –
Tuesday: Homemade gnocchi green soup that will lift your spirits
Although we are mostly used to eating vegetable soups with nothing, with croutons or pasta, they go a long way with them and are enriched with gnocchi.

–
Wednesday: Perfect omelette with asparagus
The omelette is one of the simplest dishes, but it must be prepared with a lot of love. It should stay juicy!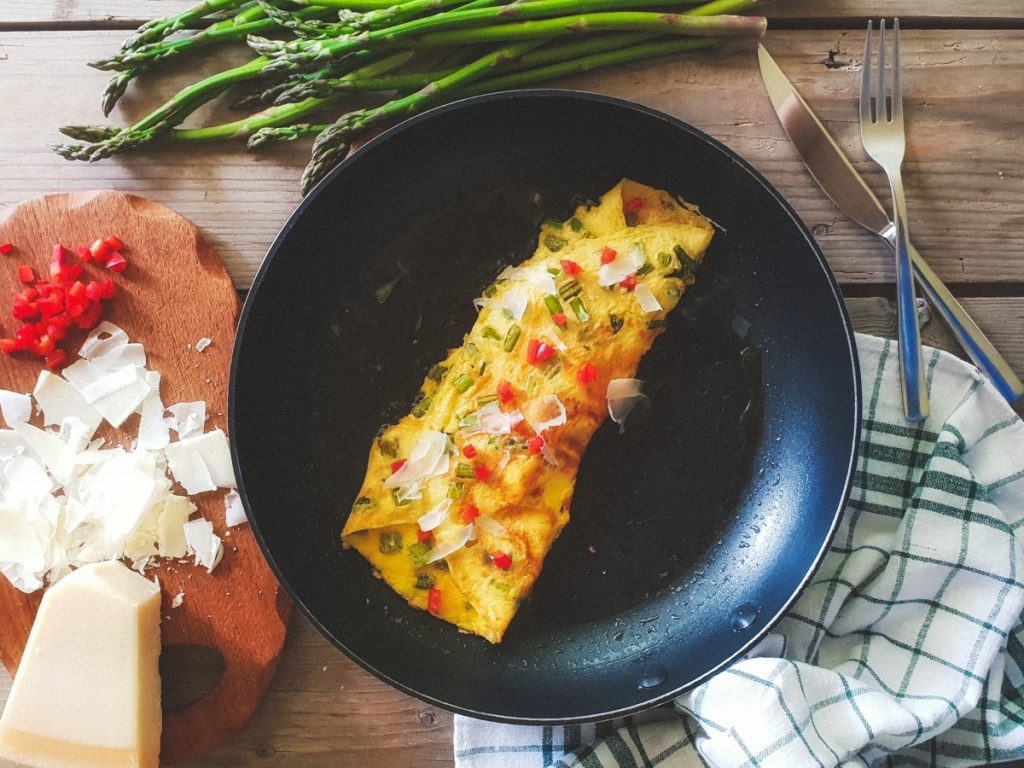 –
Thursday: Spaghetti with çemaž pesto
When the forest smells of garlic, we know that spring has finally arrived.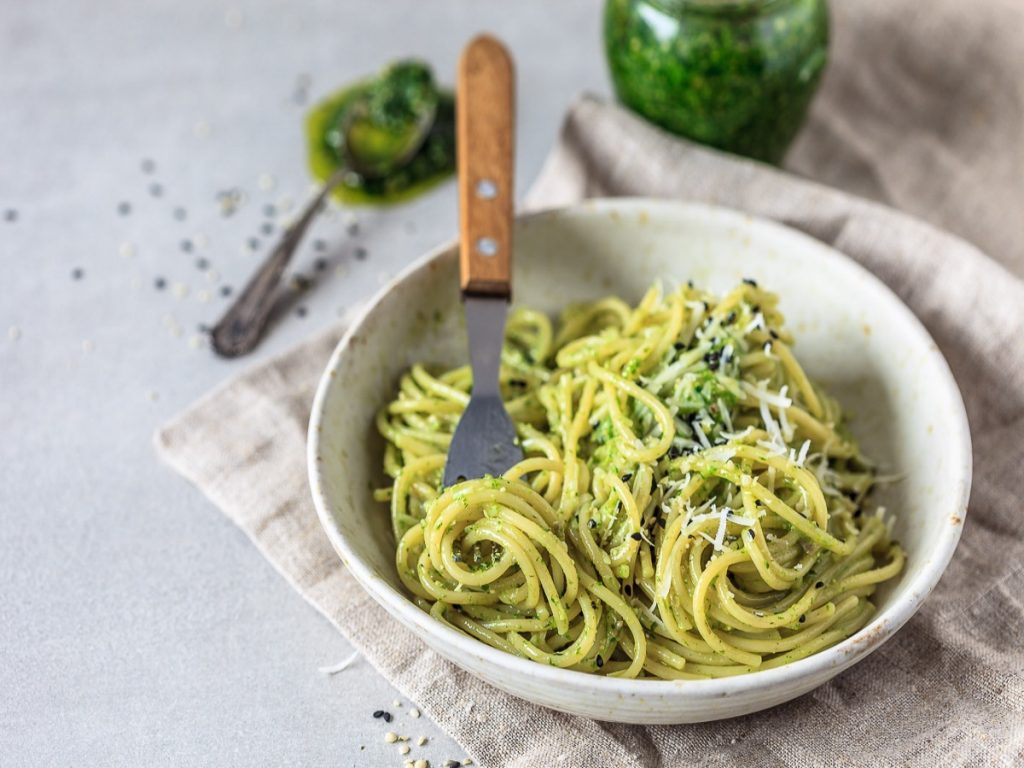 –
Friday: Spring Ajmoht
Bones are more to blame for the evaporation of taste. That is why pisker ajmohta gladly accepts the neck, back or chest of the chicken without fillets, and does not even close the lids for the insides. The thighs are excellent because in the stew we get a taste of bones and skin, and the meat in the soup is a real treat.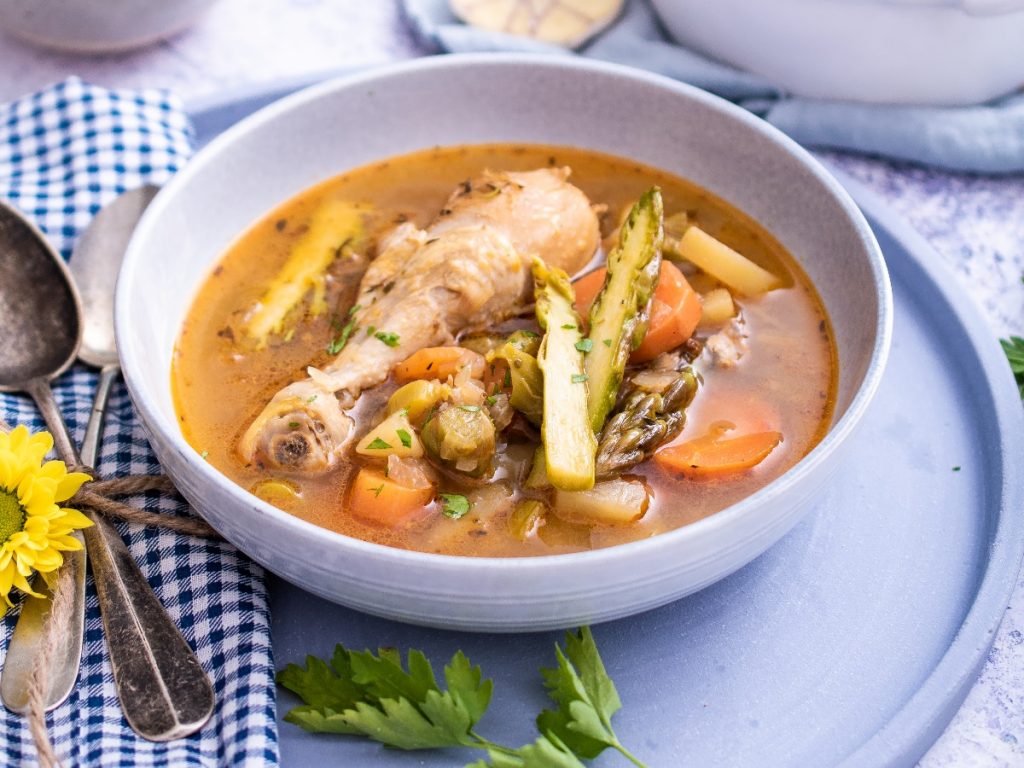 –
More weekly menus can be found here.
Cover photo: Sonja Rvbar