If you have not heard of a fruit or frying pan with hot air, you probably do not have a TV and Instagram, as this is a kitchen helper that every other housewife adores. Okay, we invented this fact, but when you see it (and try it!), This statistic will definitely sound right.
We set ourselves a challenge: we will make a three-course menu in the fridge.
Appetizer, main course and dessert in the fridge? Small snack! And a good lunch. 😉 If you are organizing a women's night party, celebrating a birthday, looking for the perfect gift or just wanting a faster and healthier meal … an air insult is what you need.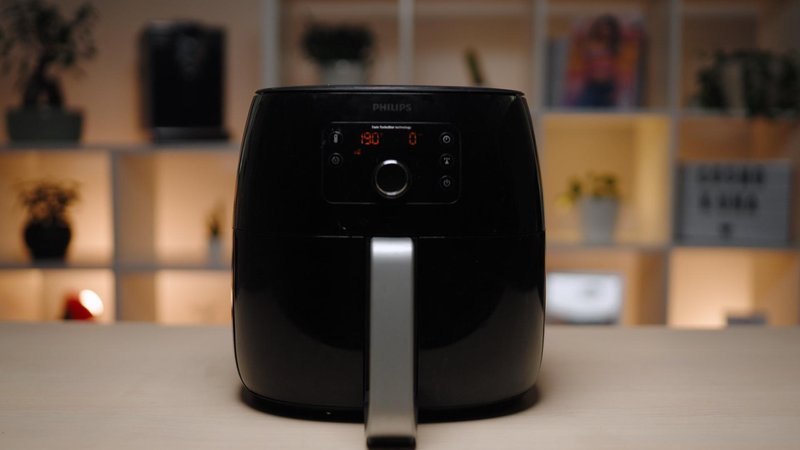 Cosmo girls, we tested the Philips Airfryer XXL blush, with which you can prepare your meal with little or no oil, has fat removal technology and double bottom and can prepare up to 6 servings.
These are the three recipes we have tried
The winner and the ready-made dishes impressed the entire editorial staff – it even smelled like the director's office, and the IT guys went to repeat the cupcakes. Are you being insulted? Try our recipes!
Appetizer # 1 asparagus with bacon
Wash the balloon and cut it into shorter strips. Season to taste, then wrap in bacon.
In a frying pan preheated to 190 degrees, close them for about 10 minutes.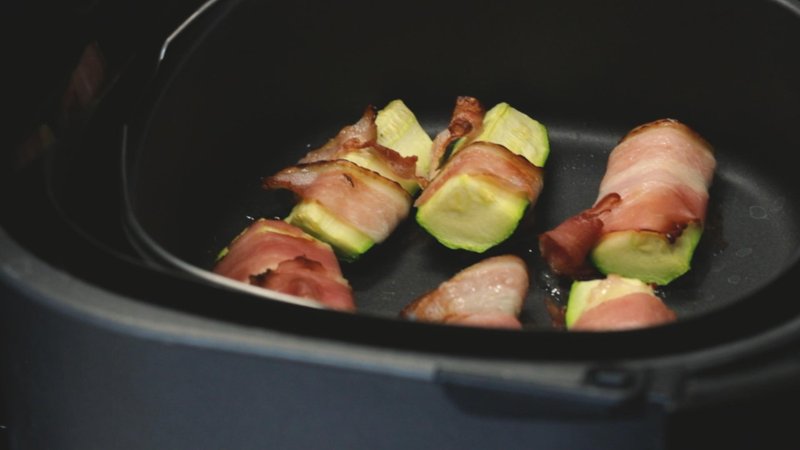 Main course number 2 salmon and sweet potatoes
2 salmon fillets
Salt and pepper
2 tablespoons mustard
1 tablespoon brown sugar
1 clove of minced garlic
. Teaspoon thyme
Sprinkle salt and pepper over the salmon. In a small bowl combine the mustard, sugar, garlic and thyme. Spread on top of the salmon.
Bake at 190 degrees for 15 minutes.
2 sweet potatoes
2 teaspoons olive oil
. Teaspoon salt
¼ pl garlic powder
Pr pr paprika powder
1/8 teaspoon black pepper
Peel a squash, grate it and slice it. In a bowl marinate it with olive oil and spices.
Bake at 190 degrees for 15 minutes.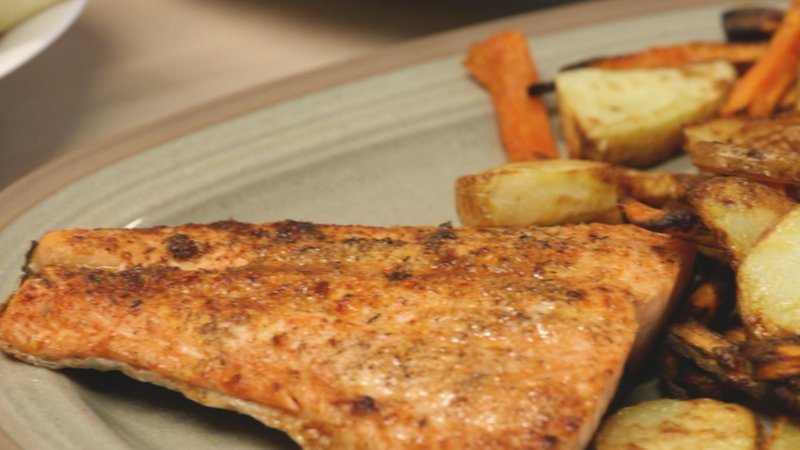 Dessert # 3 | muffin
1 cup flour
Čž čž baking powder
1/4 teaspoon salt
2 tablespoons melted butter
1 egg
1dl milk
1 tablespoon sour cream
1 teaspoon vanilla extract
½ cup of sugar
In a bowl, mix the flour, baking powder and salt.
In another bowl mix the butter and oil. Stir in the egg. Add the butter, yoghurt and vanilla. Finally, mix the sugar.
If desired, add blueberries, nuts, chocolate chips or bananas.
Bake at 200 degrees for 4 minutes, then reduce to 160 and bake for 11-13 minutes. Allow 5 minutes to cool.
Maximum taste, minimal fat. More information about Airfryer can be found at www.philips.si.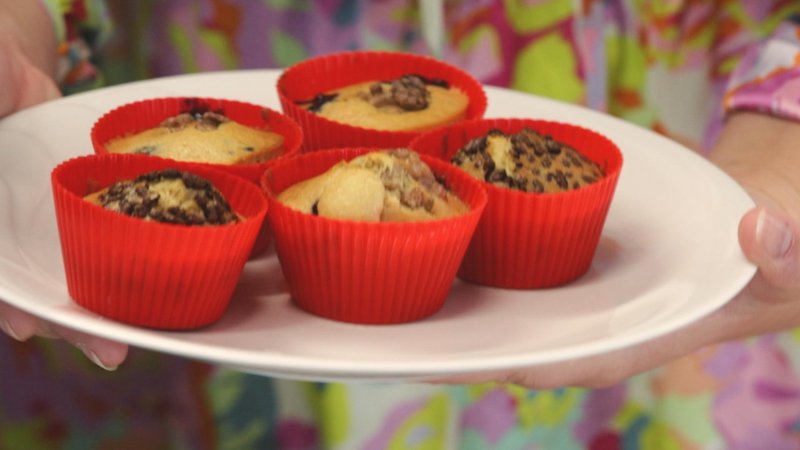 .