Do you remember Vpele Vodovc, who years ago drove Kickstarter crazy with Cook Eat Slovenia cookbook, the first book of its kind that aims to convey the delicious flavors of Slovenian cuisine to people around the world? The cookbook, which combines the cave's family recipes, is a real balm for the soul when we want classic Slovenian dishes like beef soup, ostrich of all kinds, gratin pancakes, cream cheese, žganci, žlikrofi and many more. Delicate complete with beautiful photos Mateja Jordovich Potoçnik, express the warmth of home cooking and are a wonderful gift for relatives, friends or business partners abroad. Since the German translation was published these days, among the covers we asked for a dish that will help you for the Christmas dinner, which according to the Cave is not without stuffed chicken: "According to the tradition of my grandparents, add from time to time chicken liver fried in onions until stuffing. This juicy poultry, along with the filling, is the perfect dish, so apart from the salad, we do not need any other dish.
If you are lazy, make sure you have a good chicken as soon as possible and you probably already have all the other ingredients at home. Enjoy juicy baking!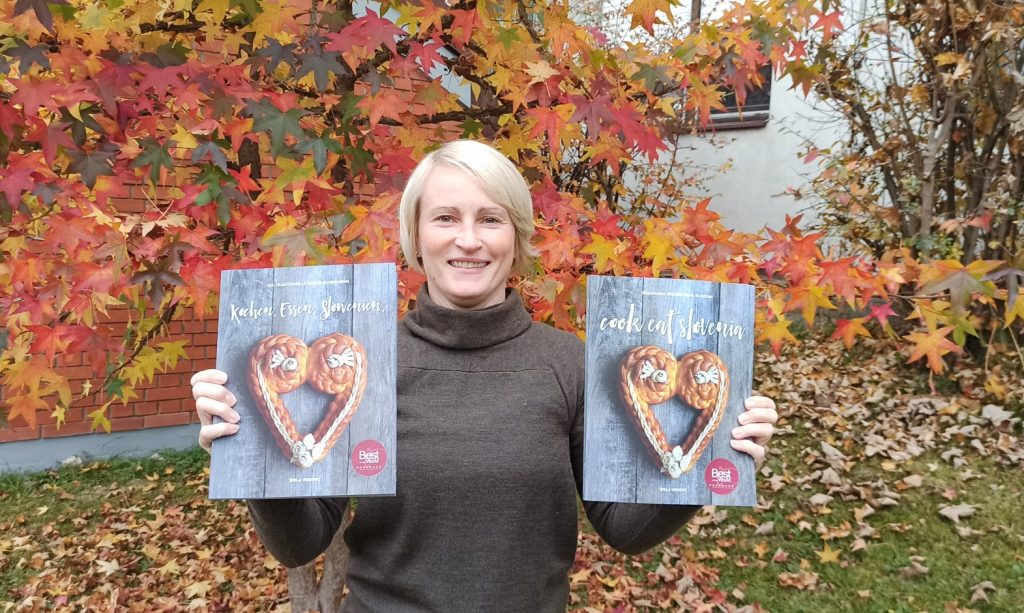 For 4-6 people.
Stuffed chicken
SATURATION
250 g dry white bread or bun
1 medium onion
sunflower oil
300 ml of hot milk
salt and pepper
2 sprigs of parsley
2 eggs
Chicken
1 chicken (pb. 1.6 kg)
sol
1 lemon
sunflower oil
You will also need it
Preparation
1. Cut the bread into smaller pieces. Fry the finely chopped onion in oil until golden brown and add to the bread. Pour in warm milk, stir to absorb all the bread. Add salt, pepper, finely chopped parsley and stir. When the mass has cooled slightly, add the scrambled eggs and mix.
2. Turn on the ventilation oven at 200 ° C.
3. Wash and dry the chicken with a paper kitchen towel. Fill the cavity with filling and sew the opening.
4. Sprinkle the chicken all over the surface with salt and lemon juice. Put it in a baking dish, pour the oil on top and bake for about 2 hours. During baking, pour it several times with the fat that drains from the meat.
5. Remove the yarn before serving.
The book is available at Cook Eat Slovenia.
Cover photo: Mateja Jordovič Potičnik