Much more than a good recipe is important for a quality and tasty meal. In fact, nutrients that are nutritious, selected, of verifiable quality and of local origin are crucial. In the case of meat, it is also important to be able to follow the whole chain and know how it is bred.
Careful breeding – a philosophy that offers quality assurance
We are becoming increasingly aware of how important what we eat is – especially for ourselves and our well-being. By buying food wisely, we also contribute to a better future. Therefore, knowledge about food starts from its origin, ie in production or further breeding and processing.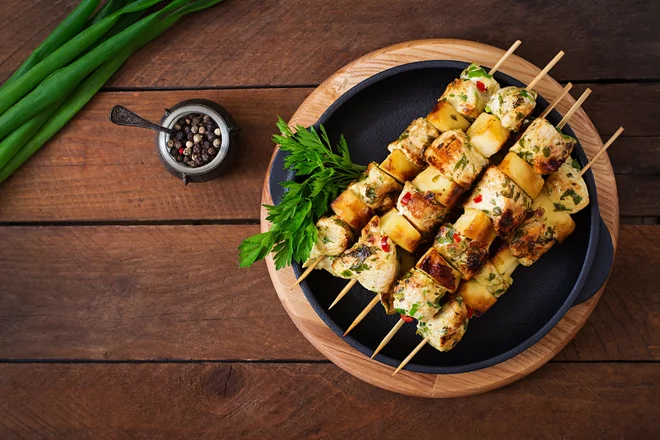 In Pivka have always been focused on ensuring animal health PHOTO: Shutterstock
It is therefore important that we can control the meat path from start to finish. Pivka ensures control of the whole chain: from food preparation and careful breeding in meat packaging and preparation of delicious culinary flavors and their way to the sales shelves. They have taken it a step further and added another very important guarantee to their products: 100% careful breeding without antibiotics.
Why careful breeding without antibiotics is so important
Careful breeding of Pivka 100% without antibiotics means that Pivka chickens have not received any antibiotics throughout the breeding period. This is confirmed by the international certificate Breed without antibiotics ANTIBIOTIC FREE STP 080, which they received as the first meat producer in Slovenia. Careful breeding 100% without antibiotics in practice it means even greater concern for the breeding and development of chickens, while guaranteeing the health of society and the environment. In this way, they also contribute to addressing the global health challenge of increasing bacterial resistance to antibiotics.
Did you know? Healthy animals do not need antibiotic treatment
And this is the essence of the philosophy in Pivka poultry farming, because with their careful breeding they pay a lot of attention to creating suitable microclimatic conditions that allow chickens to stay healthy. They take care of the optimal conditions for the health of the animals with suitable temperature, humidity and ventilation, as well as quality plant food. Therefore, the use of antibiotics in their breeding is not necessary. In this way, they also contribute to addressing the global health challenge of increasing bacterial resistance to antibiotics.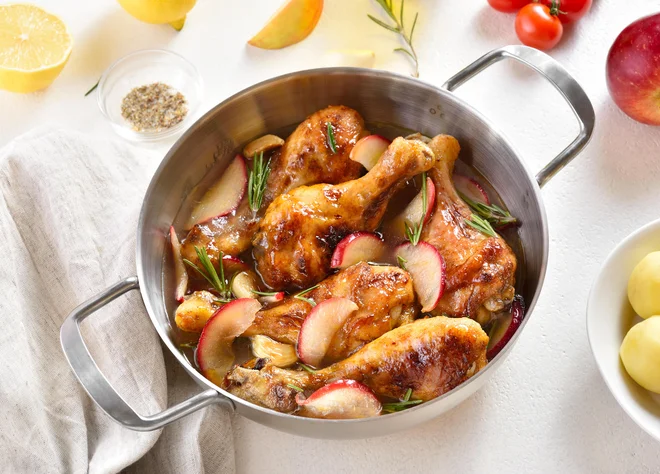 The World Health Organization warns that microbial resistance to antimicrobial drugs such as antibiotics is one of the greatest risks to global health. PHOTO: Shutterstock
"I am proud that we have managed to create such conditions in the whole chain that we can offer to the market. quality chickeneducated 100% without antibiotics only with careful breeding, good conditions and everyone involved in the chain. " highlight Aleksander Debevec, board member of Pivka perutninarstvo. In Pivka they have always been focused on ensuring the health of their animals. Through decades of experience and improvement, they have brought their breeding technology to a level where treating Pivka chickens with antibiotics is virtually unnecessary. "For several years, we have most of the breeds that we do not treat and we have achieved in a way that these are really careful breeds to take care of everything a chicken needs. Nowadays, with these energy prices, this is not easy. This is stated by Neva Šemrov, director of the veterinary clinic Jata, doo, which for decades carefully monitors the health of chickens in Pivka.
Careful breeding 100% without antibiotics It is the result of a long-standing close partnership between different experts – Pivka technologists, Pivka breeders, a local agricultural cooperative and a veterinary service based on trust, sincerity and a common goal – to provide animals with a healthy environment. and optimal conditions for growth. and development.
In the video below you can see how Pivka, with joint efforts, networking and many years of experience, has prepared a new offer of chicken meat that has been grown without antibiotics:
"We decided on 100% antibiotic-free breeding because we know it's the right thing to do." (M.Sc. Janez Rebec, Chairman of the Board)
Choose 100% care products without antibiotics
Pulat Pivka from 100% careful breeding without antibiotics can be identified with a special label. They are found in points of sale throughout Slovenia. You can choose from breast fillets, legs, poultry…, even in an already spicy form. By choosing meat 100% without antibiotics carefully, you can be sure that you have chosen the best for yourself, your loved ones, society and the environment.
---
The subscriber of advertising content is Pivka
.